SEO Agency in Mumbai & Digital Marketing Company
Helping Brands & Businesses Dominate Search Engines, Engage Socially & Drive more traffic to your Business through SEO & Digital Marketing Services.
Looking for the
Best SEO Agency in Mumbai?
Rajkar is the Best SEO Company in Mumbai, India, to help your Website rank at no. 1
Rajkar is a professional SEO Company and Digital Marketing Agency based in Mumbai, India, to take your business to a higher level.
We have always been there to help startups, small, medium, and large businesses in India and Worldwide, get more exposure to your brand online and get the full benefit of online marketing.
Our key services include Search Engine Optimization (SEO), Social Media Marketing (SMM), and Digital Marketing. We also provide PPC Advertising, Online Branding, and Website Development services.
We have helped many businesses to grow and achieve their business goals in no time. Many among those were Startups, Small businesses, Multilingual websites, SMEs, and MNCs who attained the next level.
We strive for 100% client satisfaction, work hard, fast, and efficiently to provide top-notch Online Marketing Services. We have evolved specialized digital procedures and methodology to execute a result-oriented strategy.
Our Digital Marketing Services
To Cater Your Business Needs
SEO Services
Get higher rankings, more traffic, more leads, more sales, and grow your business with our SEO Services.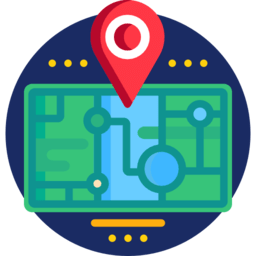 Local SEO Services
Rank high in local search results, stay at the top for geo-specific keywords and get more traffic with Local SEO Services.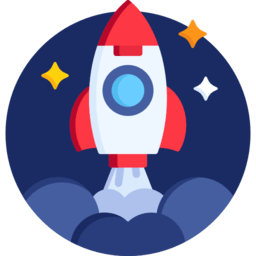 Social Media Marketing
Let your business speak, and build your brand with our
SMM Services
. We bring audiences to turn it into customers.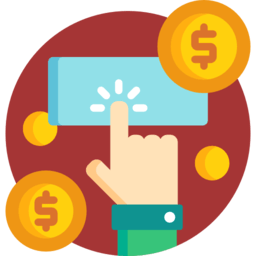 Reputation Management
We help build a positive image for your Business/Brand and be reputed and trustworthy with our ORM Services.
Why should you prefer Rajkar over other
SEO Companies in Mumbai?
We have a team of SEO professionals with immense knowledge of Search Engine Optimization and Digital Marketing Services. We stay updated with the Search algorithm updates and trends to provide the best results to our clients.
Our goal is to provide you with a service that will increase your ROI by creating an SEO strategy based on your business that will help your brand reach the maximum of your target audience and give your business a boost.
Ranking your Website on Google is the ultimate aim of our company. When your website ranks on Google or any other search engine, you get more traffic to your website, leading to more sales and conversion for the business.
Our objective is to give your brand the exposure it requires and create awareness for your brand online for your target audience to notice your brand, increasing your brand's trust online within the customers and choosing your product or services over other competitors.
Rajkar is an affordable SEO company where you will get an effective result within your budget and achieve your desired results.
We are one of the top SEO companies in Mumbai with a team of experts that have experience of more than 10 years and have excelled in all the areas of SEO.
We will work on your project with great effort and determination to give you the result more than your expectation and keep you updated with monthly reports about the progress of the project and the strategy we use for better results.
Frequently Asked Questions
(FAQ)
Why do you need SEO services?
Search Engine Optimization (SEO) is an integral part of online marketing. It is done for optimizing your website to make it better for users to engage and for search engines to understand for ranking your website.
SEO has become an essential part of online marketing for reaching more customers, improving your brand's exposure online, and getting your target audience to know more about your brand.
When your website ranks higher on search engines, it drives more traffic to your website, leading to more conversion and sales.
Why should I hire an SEO Company?
An experienced and professional SEO company in Mumbai like Rajkar can take your business growth to a larger scale with an SEO specialist who has worked in SEO & digital marketing and execute an excellent plan for your business.
SEO is a long-term and ongoing process. It takes time for your website to rank on search engines, but it stays there for a long time. With constant optimization, it will be even better for ranking and improving the quality of your website.
SEO will improve the rank of your website on search engines for your specific keywords, which will drive traffic to your website and generate more leads and sales for your business. It will increase the trust of your target audience in your brand.
What are the types of Digital Marketing services you offer?
Rajkar, a digital marketing company in Mumbai, offers various services for giving your business a boost of your brand online through different digital platforms.
Our digital marketing services include:
SEO – SEO Services, Local SEO, Small Business SEO, eCommerce SEO, B2B SEO & SEO Consulting services.
Social Media Marketing – Facebook, Instagram, Linkedin & Twitter Marketing Services.
Reputation Management, Content Marketing, PPC Management & Website Design & Development Services.
What are the types of SEO services?
There are three main types of SEO:
On-page SEO – Optimizing the content on the pages of a website for increasing its visibility on the search engine and for ranking higher with keyword research for finding targeted keywords for your website and optimizing title & meta description, heading tags, URLs, and content optimization.
Off-Page SEO – To promote your website on the internet through various ways, such as getting backlinks from highly authoritative websites to increase your website ranking.
Technical SEO – To make sure your Website runs smoothly, Search Engines can crawl and index your Website without any issue. The site loads fast and is responsive over different devices.
How long does it take to see digital marketing campaign results?
Digital marketing is a long-term process. It takes time, effort, patience, and proper strategy before you get to see the result.
It will take a few months before you start to see the result and around 6-12 months to see a good result.
For organic channels such as SEO, it is a long process. With paid media such as ads on Google and social media marketing like ads on Facebook & Instagram, you can see fast results for your campaign.
Pramod ram has managed the SEO for my company ClaimFlights till late 2014. The results speak for themself, we are on Google rank no 1 for a long time for many keywords. Pramod has achieved this due to consistent and hard work.
Dr.Mirko Ulbrich
CEO, Claim Flights
Good Service...Got the best and fast result in SEO. Keep it up @Rajkar Team
Pratik Jani
Partner, Moosh India
Very nice office and good Online Marketing / Digital Marketing Services.
Vishal Gohel
Delivered what was promised. I am a satisfied
customer.
Emil B.
Very fast, Thanks.
Rene
Founder, All Sapphires
Our Partners Trust Us with Their Projects
Customer success always comes first.






It's time to level up your business
Money Back Guarantee
Yes, you read it right. Get refund if we do not deadlines.
24/7 Customer Support
Our experts love to help you on any issues 365 days 24/7.
Discount up to 20%
Pay full amount in advance, and you get discount from 5 to 20%.